Rosita Live (Rosa Stirparo) is an Italian singer who has carried out her profession from 1999 to today, in the context of some of the most renowned clubs in Northern Italy such as Casinò di Campione, Hotel Principe di Savoia in Milan, Parioli di Milano, Twiga di Forte dei Marmi and abroad in places such as Crans Montana in Switzerland, Nice in France and Monaco in Germany. Sing in several languages ​​including Italian, English, Spanish, French, Arabic, Hebrew, Brazilian and others. Hosted in various television and radio stations and various passages as co-host in Canale-Italia, antenna3, Telenova, Telecolor and others .... Participation in various singing competitions including the San Marino Festival, selections for Eurofestival and Area Sanremo.
Since 2000 he has been testimonial of Fidas Adas Schiaffino of Parma, underlining the importance of donating blood! Together with her there are sports personalities from Parma and VIPs such as Gene Gnocchi.
On 21 June 2009 she placed third in the general classification of the Festival of authors in Sanremo and was awarded the prize for best performer.
On 22 June 2010 he won the first prize in the Promo Awards section of the Festival degli Autori in Sanremo. On 7 February 2010 he participated in the creation of the cd "Ti avrei voluto" poetry by Andrea Roncato set to music by Maurizio Opinato and Ermanno Croce, arranged by Euro Ferrari.
On June 3, 2012 she was invited to Villa Pamphili in Rome for an event where she sang the song "Ti avrei voluto" together with Dennis Fantina of "Amici".
In June 2013 the single "Il momento perfetto" is released and in December 2013 the single "You would have liked" feat. Dennis Fantina is publicly released.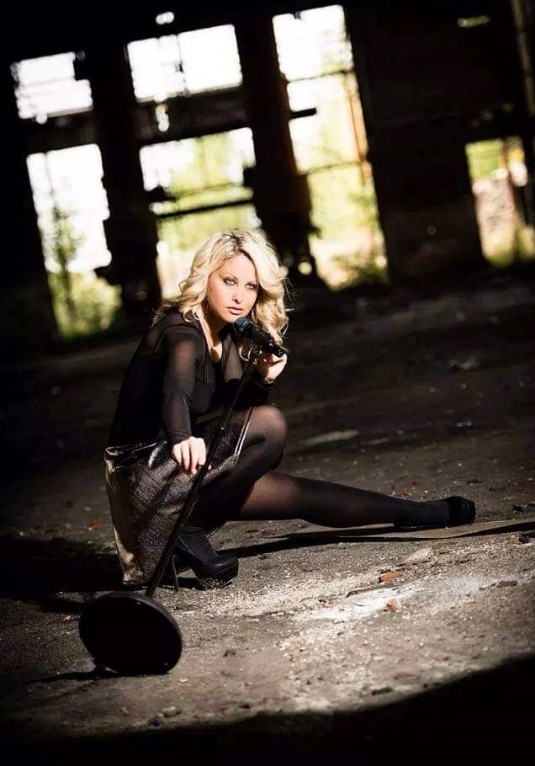 In February 2014 the ROSITA & TINA'S cover band project of the well-known singer Tina Turner debuted. In April 2014 he received recognition for his activity as testimonial of Fidas Adas Schiaffino of Parma "L' Angelo del Correggio"
In 2015 an acoustic cd of revisited covers "Rosita in acustico con Jonathan Gasparini" was released in which the video of "Let's Stay Together" is extrapolated. In June 2015 the collaboration with the dj Peppe Santangelo (dj musica House) was born .. Rosita composes the melodic part and several feauturing singles will follow which will continue also in 2016. The year 2015 ends with a flourish because on 23 December she sings at the Forum of Assago at the event "CAMPIONI IN TOUR, christmas day" presenting the new "Fuliggine" produced by Diego Lana.
In 2016 the single "Tutto Passes" was released in which Rosita wrote the text. In 2017 he published "Ti avrò" cover by Enrico Ruggieri with the participation of guitarist Luigi Schiavone, Fabrizio Palermo on bass and Luigi Fiore's drums.
In June 2019 the album comes out "Live in Crans Montana " On 31 December 2019 the single "Ritorneremo a sorridere" written by Luciano Fabiani with the participation of Luigi Schiavone, Bruno Zucchetti and Tommy Bianchi is released.
In January 2021 the single "jingle bells jazz version" is released and in March 2021 the cover album "Mood Of The Day" is released.